eProjector for stylish presentation
Overview
eProjector is stylish Presentation Application. It handles with PDF documents. The presenter uses iPhone/iPad as a remote controller and controls the audience's documents on the iPhone/iPad.
You can make smarter and more impressive presentation.

The audience will not bother the presenter's hands turning pages anymore.
The presenter can view the slides in ones hands while going on the presentation.
If you connect iPad to projector, you will give a presentation for a lot of people. And you control the slides from your iPhone/iPad.
Laser pointer function supports you to tell thinking smoothly.
eProjector helps you to succeed in important presentation.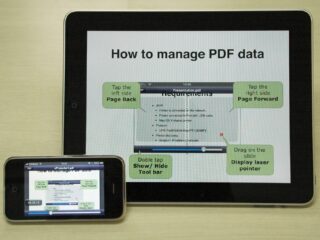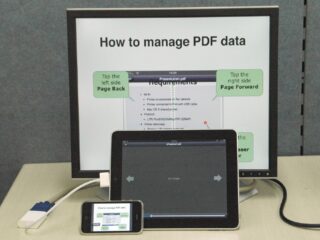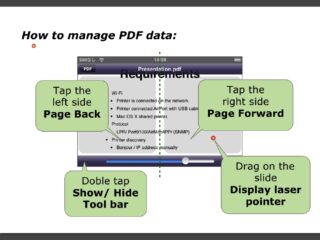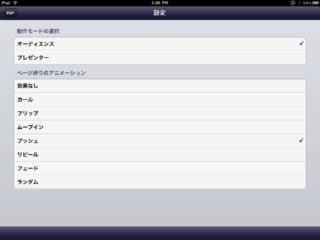 Requirements/Usage
Requirements:

Bluetooth is required to use remote control. An adapter is required to connect iPhone or iPad to the projector.

How to use:

Download PDF file
Manual
Operation Manual(JapaneseOnly)